Accomplished Antrim Born Harpist, Singer and fiddle player Amy McAllister has performed and toured all over the world from a young age. She has released her debut album 'String on String' to rave reviews and was announced as Moving on Music's Emerging Artist of 2016/17. She has twice represented Ireland at the worlds largest Harp Festival 'The Rio Harp Festival' in Brazil.
Check out my Blog for latest news.
Click for Amy's Artist Website.
Amy's debut album is available on Spotify and band camp (for purchase)
Amy is available to perform at weddings, blessings, corporate events, parties and any other occasion where a celtic harpist and singer is required. She will travel to perform at engagments throughout Ulster and Ireland and may also available to perform at events throughout the world. Click Here to hear some of audio clips of Amy performing.
Amy won 'Best Ceremony Act' for Ulster in the Event Entertainment Awards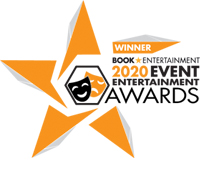 "The lead female songstress, had a clear, precise, utterly seductive voice as sharp as a knife..." (Florida Theatre Jackonsville; Jackonsville Florida)
"Amy's vocal and virtuoso instrumental talents are … absolutely delightful, beguiling and outstanding" Andy McMillan
"She performs with an allure and charm that can't be explained... beautiful and spellbinding"
(The National, Richmond, VA, March 16th, 2011)
"Particularly lovely was Amy McAllister's busy work on harp and her spellbinding voice" www.recordonline.com
"Amy brings a charismatic lilt to any song she sings. Her harp solos are deliciously sprung"
(David Kidman, Fatea )
"Amy calls to mind Mary O'Hara in her relaxed, unfussy blending of harp and vocals… there are glancing hints to Kate Rusby in her husky vocals. Several of her songs solidly position her as a writer of promise"
(Michael Quinn in Songlines.)
Wedding Harpist
Available for Church Music, Weddings and Special Occasions
A wedding harpist at your wedding ceremony will convey a truly memorable atmosphere and add to the special occasion for your guests. The harp is an instrument that is naturally well suited to weddings and other formal occasions with its wonderful tones and its calming elements. Amy's singing compliments the harp playing with Celtic, classical and contemporary music blending seamlessly with her voice.
Amy has been playing at weddings across the country for 15 years and her stunning playing and crystalline voice are the perfect accompaniment to your wedding day. She believes in working with a couple before the date to get the perfect choice of music. She has an extensive repertoire and can learn music in request. Amy is highly experienced singer and harpist who has performed at weddings, civil ceremonies and events throughout Ulster.
Wedding Reviews
"We booked Amy for our wedding at Galgorm Resort & Spa on Sunday 13th August. From the initial communication, No request was too much - She was very accommodating. Amy's harp playing was amazing and her singing , just stunning. Many of our guests also past comment "effortless" "mesmerising" "stunning" Thank you Amy for making our day truly special - Jamie & Claire (Jamie Dickson. 15 August 2017)
'Hi Amy, I just want to say thank you from the bottom of my heart for your beautiful singing at our wedding! Everyone was commenting on your playing and singing!' - (Rachel, 27th July 2017)